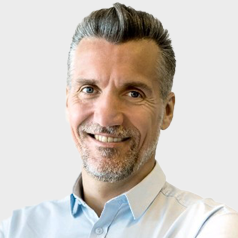 Eric Blum
Head of Sales & Marketing and Head of EX Practice
eric.blum@aktglobal.com
Eric Blum is AKT's Head of Sales & Marketing and Head of Experience Management Practice in the EMEA region. He oversees all the projects, embarking the Qualtrics XM solutions. He is a driving force for the development of the practice, from offerings design to talent development, including critical partnerships starting with Qualtrics at a global level.
Eric has nearly 30 years of experience with large global customer programs, having mostly worked as an executive sponsor, providing consultative support to increase business value for customer stakeholders.
He has a solid track of records with Digital Transformation programs focusing on the Employee Experience across different vertical industries. In the past, either as a Chief Customer Officer or VP of Customer Services, he had to develop his team, build the process, and innovate with technologies to increase NPS at scale and with efficiency.