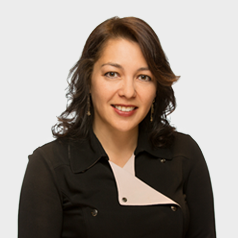 Michelle Htun-Kay
Head of Marketing
michelle.htun-kay@aktglobal.com
Michelle is an international marketing and corporate communications strategist, with particular successes in launching new products, new businesses and new campaigns in the Energy, Investment Banking, and Not-For-Profit sectors. She just ended a tour as Marketing and Communications Director for Beakerhead — Canada's largest smash up of art, science and engineering spectacle attracting more than 115,000 visitors, upwards of 160 million media impressions, and an annual GDP impact of CAD 2.9 million.
Based in the UK, she heads up Marketing for AKT globally, covering both the SAP Cloud People and People Advisory businesses, as well as AKT LABS, working to expand AKT's successful business across the EMEA market.
Before this, Michelle led the corporate communications activities for Petroleum Development Oman (PDO). Whilst with PDO, Michelle relaunched internal/external communications and brand strategies, designed and oversaw the marketing of new business campaigns, including In-Country Value (creating sustainable human value). Previous to her work in Oman, Michelle held Europe-wide and global marketing communications roles in National Australia Bank — launching mobile and fixed infrastructure — and ABN AMRO — running new product and reorganization communications for fixed income, foreign exchange and equities businesses.
Michelle is a former Fulbright Fellow, having conducted research on the organisational behaviour and cultural impact of international companies entering Romania. She graduated with double major in Business Administration and International Studies, minors in French and Political Science from Trinity University in San Antonio, Texas.