THE PRINCE'S TRUST: Empowering Employees to Transform the Lives of Young People with SAP SuccessFactors® HXM Solutions
The Prince's Trust
 is the leading youth charity in the UK, founded by HRH The Prince of Wales in 1976. The international organization helps young people get into jobs, education, and training. The Trust offers free courses, grants, and mentoring opportunities to inspire those aged 11 to 30 to build their confidence, gain new skills, and change their lives for the better.
SAP SuccessFactors solutions enable us to work as efficiently and effectively as possible, so we can dedicate more time, energy, and resources to helping disadvantaged young people across the UK.
Challenge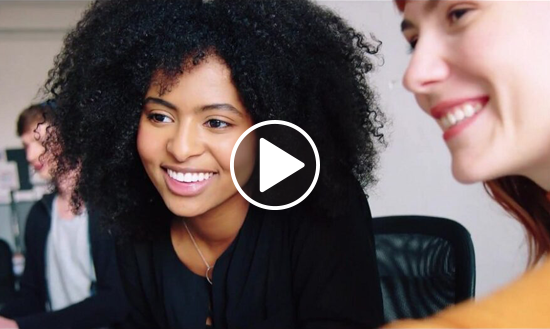 To enable employees to work as efficiently and effectively as possible, the Trust wanted to provide the very best working experience. By moving to cloud-based SAP SUCCESSFACTORS SOLUTIONS, the Trust transformed its HR function, delivering intuitive employee self-services, supported by a modern, digital platform. Employees are delighted with the convenience and simplicity of self-service HR, while the Trust has cut costs and improved HR efficiency.
Supporting The Prince's Trust to optimize their system, is AKT Global who provides them proactive APPLICATION MANAGEMENT SYSTEMS (AMS) SUPPORT AND CONSULTANCY.
Results
100%
Confidence in the recruitment process; no complaints from candidates
24x7
Digital access to HR services for all employees
1,100
Employees dedicated to helping young people reach their full potential
1M
Young people helped by The Prince's Trust to date
£1.4B
Returned in value to society over 10 years
Nurturing Employees' Compassion and Talent with SAP SuccessFactors Solutions

Looking to the future, the Trust plans to give volunteers access to the SAP SuccessFactors Learning solution, so that they can develop key skills to help them provide the best support to young people.

To enhance the employee experience even further, the Trust is planning to roll out the SAP SuccessFactors Mobile App, enabling staff to access HR services on the go.

The Prince's Trust also plans to integrate the SAP SuccessFactors Mobile App with other corporate applications, such as its expenses management system, to make life even easier for employees.

Kimberley Cleland concludes, "With the SAP SuccessFactors solutions, we have all the information we need at the touch of a button, from headcount and attrition rates to employee DBS check status to training completions. Ultimately, this helps us get the right people with the right skills out in the field to support vulnerable young people across the UK."