FOXCONN EUROPEAN MANUFACTURING SERVICES: Builds Digital Workforce with SAP SuccessFactors Solutions
Foxconn Czech Republic designs and manufactures cutting-edge technologies for some of the world's most successful electronics brands. Recently, the organization wanted to strengthen its position as a world-leading electronics manufacturer by modernizing HR.
SAP SuccessFactors solutions boost the transparency and efficiency of HR across the entire employee lifecycle – driving greater productivity and accountability.
Challenge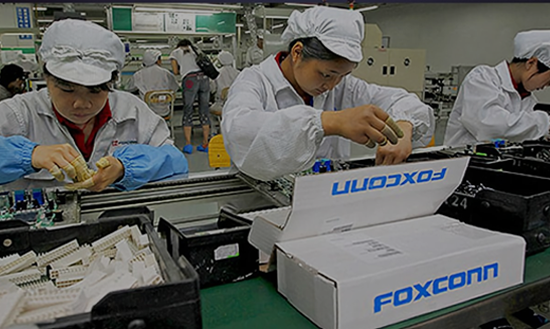 Amongst the reasons Foxconn shared, they chose SAP SuccessFactors HXM solution with AKT because of the "expert support and best-practice guidance from SAP partner AKT throughout the deployment". In addition, they shared that the "ability to move from the SAP® ERP Human Capital Management solution to cloud-based SAP SuccessFactors® Human Experience Management Suite" was key.
Foxconn worked closely with SAP partner AKT to implement the solutions and to integrate the SAP SuccessFactors Employee Central solution with the company's on-premise payroll solution. "As a certified SAP partner," Batelka says, "AKT helped us establish best practices throughout the deployment of SAP SuccessFactors solutions."
Results
20%
Cut in total HR headcount costs
83%
Faster compensation calculations
25%
Reduction in time taken to hire new employees
44%
Less time required to fill new positions
1-step
Approval process replacing the need for 5 levels of managerial sign-off
4 out of 5
Rating given by employees for SuccessFactors usability and functionality
Helping Employees Learn New Skills
While Foxconn is still in the middle of its HR transformation journey, it has ambitious plans to go further. For instance, the company aims to more frequently use ongoing performance reviews instead of the current annual appraisal process.
Batelka explains, "Using the continuous performance management functionality in the SAP SuccessFactors Performance & Goals solution, we plan to shift to a model where managers focus on coaching their teams regularly and check in with them to monitor employee satisfaction and engagement."
Foxconn also anticipates that the smooth integration between the SAP SuccessFactors Learning and SAP SuccessFactors Performance & Goals solutions will enable managers to work more closely with their teams to establish clear pathways for career development and upskilling.
With SAP SuccessFactors solutions underpinning Foxconn's HR activities, managers will also have a much more detailed picture of the skill sets and training records of each employee, which will help them better identify candidates for internal promotions to more senior roles.