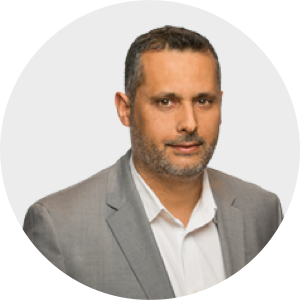 Yoav Ventura
Chief Executive Officer
yoav.ventura@aktglobal.com
Yoav is the Founder and the Chief Executive Officer of AKT Global, a leading People Experience Cloud Solutions consultancy in the EMEA region, executing on a vision to pioneer a fundamentally different approach to human experience management consulting.
In the past twenty years, Yoav has been working with organizations on establishing their global Human Capital Management infrastructure and processes, mainly through advanced technology and innovation.
Since 2009, Yoav serves as the Vice-President for Strategy and Planning (volunteering position) of University of the People, an NGO dedicated to democratizing access to higher education by combining the latest in social networking technology with the highest academic standards in the first online, tuition-free global university.
Yoav is a Fellow at the Aspen Institute Middle East Leadership Initiative (MELI) program and is involved with various activities aimed at promoting collaboration among business leaders in the region. He has served as a board member of several public companies traded on the Tel Aviv Stock Exchange, including Danel and TechnoPlus Ventures.
Yoav graduated from Tel Aviv University earning his degrees in industrial engineering and management. He has also served for 7 years in the IDF reaching the rank of Major.