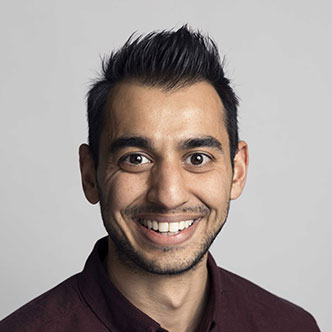 Vikkesh Bhatt
Global Head of Consulting & Solutions Strategy, Digital HR
vikkesh.bhatt@aktglobal.com
Vikkesh is responsible for overseeing AKT's Global Consulting and Solutions Strategy business, which services customers globally. With over 17+ years of experience in the HR and Payroll space, Vikkesh brings a wealth of expertise to AKT. He has a strong track record of combining HR business knowledge with cloud technology to develop innovative HR and Payroll solutions for clients across different industries and geographies. Vikkesh's professional certifications in SuccessFactors Employee Central and Employee Central Payroll confirm his proficiency in the latest HR technology tools and platforms.
As a seasoned HR professional, Vikkesh has successfully delivered HR business transformation solutions that improve efficiency, reduce costs, and drive overall customer business success. He has also been instrumental in growing new lines of business and practices through his strong leadership skills and strategic mindset. Vikkesh is passionate about leveraging his technical expertise and business acumen to help organisations achieve their HR and business objectives.
With Vikkesh's experience and expertise, AKT is committed to driving results and delivering value for our customers.