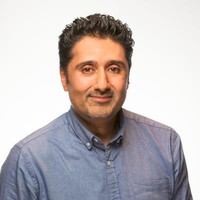 Tahir Ahmed
Managing Director, Partner AKT UK & Ireland
tahir.ahmed@aktglobal.com
Tahir leads AKT's SAP Cloud People Solutions business that services customers headquartered in the UK and Ireland. With his over 25 years of experience delivering business transformation solutions for Tier One clients across multiple industries and geographies, UK and Ireland-based customers can be confident that your SAP SuccessFactors journey with AKT, will be a success.
Previous to AKT, he has worked on behalf of system integrators, including PwC, IBM, Capgemini and Atos, delivering countless SAP projects, including SAP SuccessFactors, Ui5, Fiori, and Ariba, on-premise and Cloud solutions.
Tahir brings an outstanding track record in sales, with focus on program transformation, SaaS, PaaS, and AW. He has been a solution architect for deals that have a total contract value in excess of USD 50mln. He has an unflappable style that is prized by senior stakeholders and executive company members, helping clients to accelerate innovation and improve their ROI.
Tahir holds a chemical engineering degree from London South Bank University in the UK, and a Master's degree in Information Technology from City University in the UK.