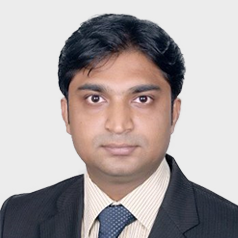 Sekhar Seth
Head of India Delivery Hub, Digital HR
sekhar.seth@aktglobal.com
Sekhar leads AKT's SAP Cloud People Solutions team in India. He has more than fourteen years of SAP experience with more than 15 successful end-to-end implementations of SAP HCM and SuccessFactors. He has both functional and technical expertise across a range of HCM modules including Core HR, Performance Management, Learning Solutions, Onboarding, Recruiting Management, Compensation Management, Self-Services, Payroll, and Reporting.
He has hands-on work experience in integration of SuccessFactors with both SAP (On-premise payroll, ECP) and non-SAP technologies and significant know-how in designing the best solution based on business needs while acting as project manager, solution architect and team lead.
Prior to joining AKT, Sekhar worked for PwC serving customers in the US, UK, Italy, Germany, Israel, Hong Kong, Malaysia, Indonesia, Saudi Arabia, and Bangladesh.