SAP SuccessFactors Platform H1 2020 Release
Fuzzy Search Enabled in People Search
While organizations and individuals are struggling to cope and make the most of their time during this unpresented challenging period, many are focusing in developing new, more efficient ways of work or reengineering existing processes to gain more benefits over the negative impacts the COVID-19 era is leaving behind.
No matter how big or small are such changes, they can have a significant impact on the way people work and the level of quality is delivered; at the same time, they can not only increase productivity and efficiency, but they can also positively affect peoples' psychological state.
The purpose of this blog is to review a new features from SAP SuccessFactors Platform H1 2020 Release, which can have such a positive impact on people productivity and efficiency, while at the same time adding significant value in their daily processes.
The below new feature can be setup and activated by HR or system administrators without too much hassle and without the need of their implementation partners to get involved. This feature would require a very short time to be reviewed and activated, nevertheless, it can have a great impact on the overall system functionality and user interaction.
Fuzzy Search Enabled in People Search (Platform)
Seriously now – how many times have you tried looking up for a person and cannot completely nail it from the first attempt?
Well, not anymore! The introduction of Fuzzy Search on Action Search will help you find matching results of Employee Names even if you miss or mismatch one character.
Prerequisites to activate this feature:
Admin Centre → Manage Permission Roles → User Permissions → General User Permission → Company Info Access → User Search → permission is granted.
Ensure you have Solr People Search enabled.
Admin Centre → Company System and Logo Settings → Enable fuzzy search function for People Search is enabled.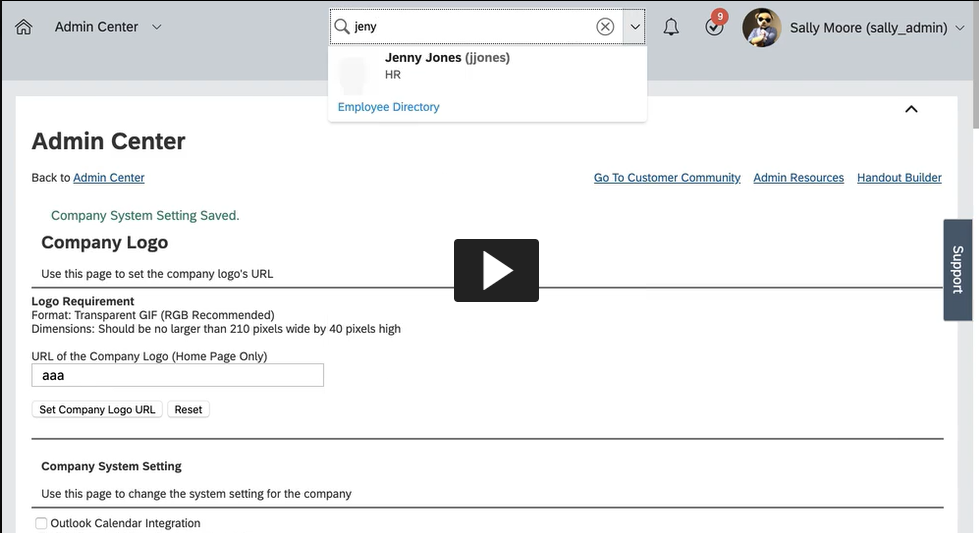 Of course, if you have any questions, please do not hesitate to contact us at info@aktglobal.com