SAPIENS: Seamless growth with SAP SuccessFactors
Sapiens is a leading global provider of software solutions for the insurance industry, with an increasing focus on the financial services sector. The company has been a leading provider of insurance software for more than 30 years and has an impressive track record. Last year, it reached the 1,000-employee mark and plans to double that number.
Wir haben uns mit AKT zusammengetan, weil sie nicht nur Technologie, sondern auch HR-Best-Practices und HR-Fachwissen mitbringen.
Challenge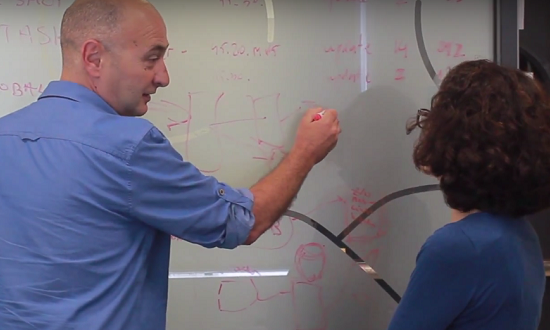 Das Wachstum der Belegschaft muss durch ein geeignetes Personalinformationssystem und eine entsprechende Infrastruktur unterstützt werden.
AKT wollte einheitliche Best-Practice-Personalprozesse für das gesamte Unternehmen schaffen und implementierte SAP SuccessFactors-Lösungen. Die Implementierung umfasste die Bereiche Employee Central und Recruiting, die Bereiche Learning und Performance sollten folgen.
Results
100%
der Mitarbeiterdaten in einem System
Erfüllt
Zeitplan für die Einführung von Employee Central
Ergänzung von
Modulen im Anschluss an die erfolgreiche Einführung
Transparente Ergebnisse, die konstantes Wachstum unterstützen
Die Globalisierung und Vereinheitlichung der Personalabteilung hat das Wachstum von Sapiens beschleunigt. Da nun alle Mitarbeiterdaten im System gespeichert sind, können sie die benötigten Mitarbeiter- und Belegschaftsinformationen genauer und schneller abrufen. Die Personalabteilung und alle anderen Abteilungen profitieren von der globalen Personalplanung und -verwaltung sowie von der Talentakquise mit standardisierter Organisation, Arbeitsplätzen, Gehältern und Mitarbeiterdaten. Gleichzeitig bietet die einheitliche globale Plattform die Flexibilität der Lokalisierung und ermöglicht es dem Unternehmen, spezifische Geschäftsanforderungen in verschiedenen Ländern weltweit zu erfüllen.
Da das Unternehmen wachsen wird, wird SAP SuccessFactors dazu beitragen, die reibungslose Aufnahme neuer Mitarbeiter:innen zu gewährleisten.