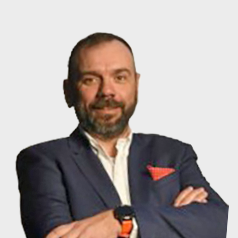 Milan Orendac
Managing Director, AKT Czech Republic
milan.orendac@aktglobal.cz
Milan leads AKT's SAP Cloud People business that services customers headquartered in the Czech Republic. With his over 25 years of experience on leading positions in various executive roles from FMCG to Real Estate and Hospitality and with his successful business track record, Czech Republic-based customers can be confident that their SAP SuccessFactors journey with AKT, will be a success as well. Milan leads a locally engaged but globally deployable team of 7 SAP SuccessFactors project team members, experienced in successful, multi-module implementations for Avast, ČSOB, KBC Bank, GECO, Foxconn, Teva Pharmaceuticals and Emarsys, just to name a few.
While working for Bellinda Group at the beginning of his career, Milan brought an outstanding track record in both sales and building a distribution network in the CEE region as well as building a strong brand position of the Bellinda textile brand in the region as the CEO of the entire group.
In Swiss Life Select, he confirmed his sales drive by becoming the company's best seller and subsequently an advisor with the second largest volume of client assets under management within half a year. His responsibilities in Ritchy and Cimex companies involved financial management of entire groups around Asia and Europe, and he was responsible for the reorganization and restructuring of these groups, financing of large-scale renovations projects and participating in real estate transactions. His last experience before joining the AKT team was managing of the financial restructuring of Flexi Finance Asia based in the Philippines.
Milan graduated from the University of Economics in Prague, majoring in Economic Policy.