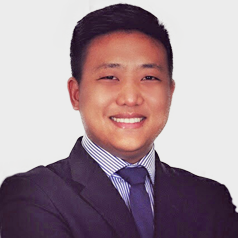 Vira Lyfoung
Managing Director, AKT Clap France
vira.lyfoung@aktclap.com
Vira is co-founder of AKT CLAP and Managing Director in SAP Cloud People Solutions for customers headquartered in France.
Meeting and learning from remarkable leaders around the world and sharing his views on HR Management, Vira's career goal is to excite Tier-One clients to explore new business models and emerging technologies by taking a longer-term view on value creation and challenging existing thinking.
With over 8 years of experience, he devotes his technical and business expertise to delivering business transformation solutions to the world's most innovative companies amongst multiple industries such as chemical, electricity, oil and gas, agribusiness, marine, medical equipment, and media, to name but a few.
France-based customers can be confident that their SAP Cloud Journey with AKT CLAP will be a success.